NOVA JX0
Selecionadora de Pedidos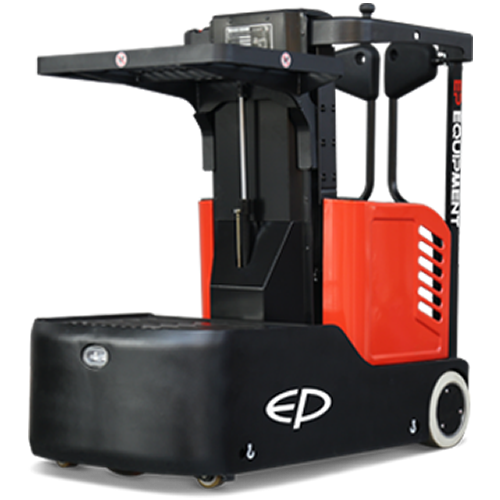 PRODUCT
The JX0 from EP Equipment is the new generation task support vehicle. The main advantage compared to its competitors is the extremly stable mast and the intuitive user interface. It plays out its strengths in smaller volume order picking as well as the retail environment. JX0 will reduce injuries in the work place and increase the efficency in the warehouse.
APPLICATION
With its low self weight and compact design it was designed for narrow aisles as well as the retail environment.The all new, JX0 will increase safety and efficency whereever goods have to be picked or stored in shelfes and racks. Work injuries during maintenance work in larger hights can be reduced compared to ladders due to the high stability, the possibility to reposition while man up and the large driver & storage compartment.
EP UNIQUE
While other task support vehicles simply turn, the JX0 can actually steer. Tue to its unique drive system the truck can be driven much more precisely and is very intuitive for new operators to learn. It also comes with a very stable mast for optimal stability also at large heights.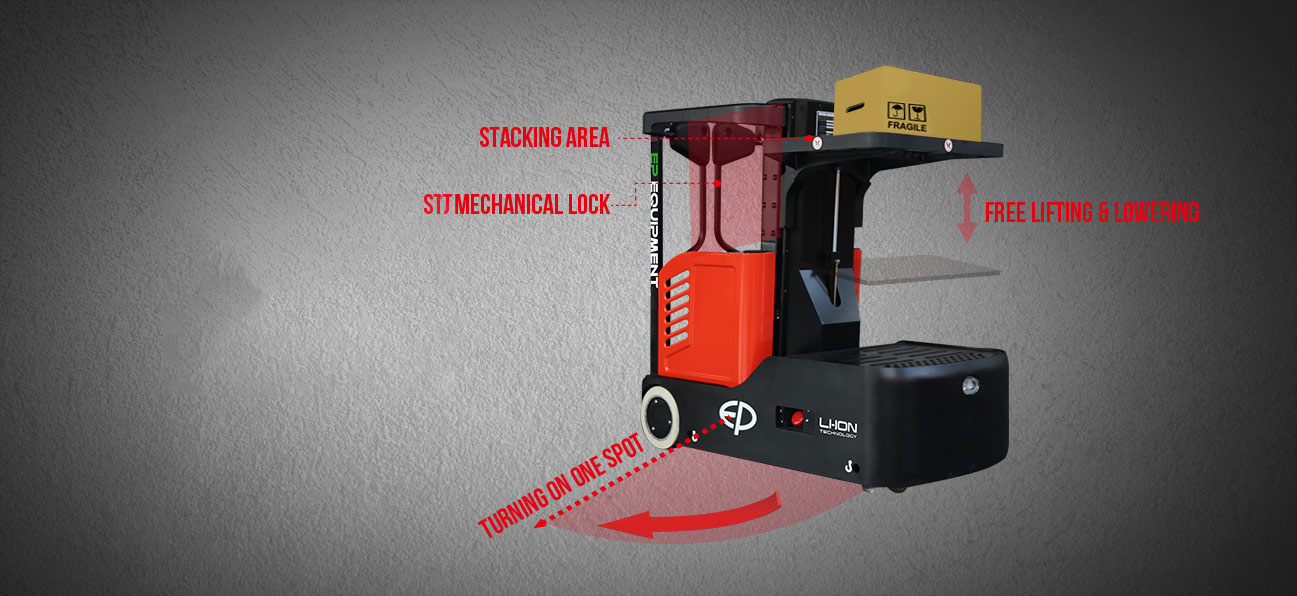 FEATURES
With our JX0 order picker, EP Equipment offers you a variety of features that will improve the ergonomics for your workers. Due to its small dimensions, the JX0 fits perfectly in every kind of application.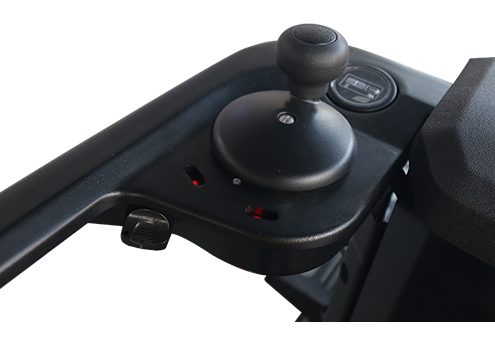 While other task support vehicles come with a difficult to learn and unconventional turning mechanism, the JX0 has a conventional steering wheel, allowing the driver to have perfect control over the vehicle. The JX0 is more easy to be steered around obsticles and around corners than any other task support vehicles.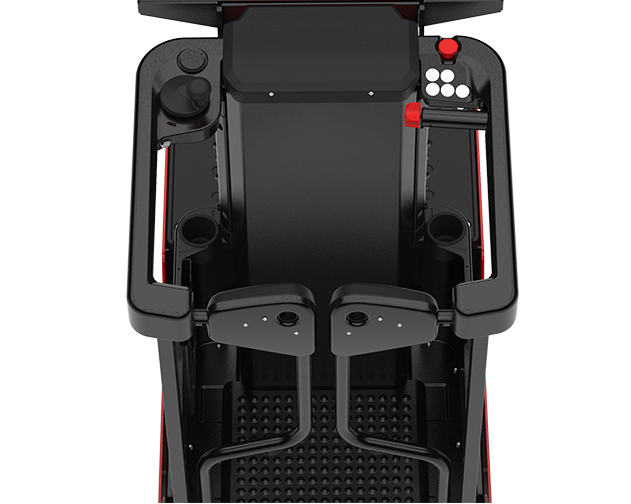 With the new JX0, the working area for the operator has been optimsed. It comes now with a more comfortable platform, to ensure less strain during a shift for the operator. It also comes with more storage space for both paper, drinks and pens.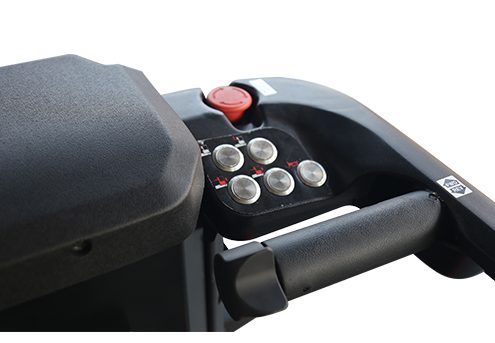 The JX0 task support vehicle comes in standard with an electric lifting platform at the front of the truck. All drive and lift functions of the truck can be operated single handed. The drive control is proportional and very intuitive also for new operators.
Quer saber mais?
Ligue para (19) 3256-2800 ou informe seus dados abaixo que a nossa equipe de vendas entrará em contato com você.